I find that I am still a new reader to the YA genre (as an adult) so I am always on the search for books in this genre that have interesting concepts and premise that allows me to get sucked into the story. For me this past year Michael Buckley's novel

Undertow

,

touched on a topic that I find so interesting, the vastness of the Ocean and how little we really know about it, as well as how little humans have evolved in their thought process even after all these years.
Please Welcome to Blood Rose Books Today
There's just no way I could pick
one
. That's like being a kid in a candy store and trying to find just
the right
gummi
bear.
There are people I would love to have written with but not al
l of them were novelists,
like Arnold Nobel of Frog and Toad Are Friends fame or Maurice
Sendak
. I have always loved John Steinbeck and wonder what he could have done writing
kidlit
.
Maybe Stephen King and I could write a spooky story for children.
From television production to published author of several series now, did you find the transition to writing for TV to a full book
and eventual series
challenging?
When did you realize that you had finally made it as an author?
Writing for television is so much harder than writing a novel and it's
a lot less rewarding. TV is
temporary - people don't really cherish episodes of shows the way they do books, and making a
tv
show is very hard on the ego
, too. Everything is done by committee
and sometimes the committee is full of morons
- ha!
Often times you're trying to make something with a person you don't respect and can't stand
and that can be really hard on the soul
. I'm not saying there aren't smart people who work in television
,
but
their opinions hold the same weight as all the dummies. It can be maddening.
As for making it as a writer I'm not sure I have
done that yet. I'll let you know.
Your novels are written for either a middle grade audience or a young adult audience, what appeals to you in
writing for these age groups?
My imagination runs down the same roads as a kid
's
does and
kidlit
offers me the opportunity to explore nearly anything that interests me. I don't really have ideas for adult novels, anyway.
Many adults have taken to reading novels that have been classified with the YA designation. Why do you think YA novels are now appealing to adults more? Do you think that this may change some of the overall content of the YA genre?
I'm sure adults were reading
kidlit
before Harry Potter
,
but I think those books had a lot to do with opening the minds and eyes of a lot of adult readers.
Since then the doors have been opened to reading whatever you want without shame. A lot of YA
is read by adults and not teens so the content is changing and evolving. When I was growing up The Outsiders seemed like a very edgy story but now it's
almost quaint. I suspect writers will keep pushing the boundaries of what a YA book can be
,
but I think it's important for the industry to remember that no matter how many grown ups are reading these books that they really are for kids.
What do you think would be the hardest or most challenging genre to write a novel in and why?
Every book ever written was the hardest book to write
for the author so I don't want to say that one genre is more difficult than another
. I
know from experience that
funny
is insanely hard and
not something everyone can do. Contemporary fiction
would be a
challenge to me because I don't know how anyone can write a story that doesn't have an exp
losion or a monster in it -
lol
!
A lot of my books feature female heroes so I wasn't too intimidated by writing Lyric. I was more terrified of her age and her emotional state. I've never been a teenage girl, and didn't know a l
ot of them when I was a teenage boy
, so I interviewed a few female writers in hopes of getting some insight. They really helped me understand the complexities of being young and female.
I think the mystery that is still the Ocean is such a fascinating thing, so it is probably no surprise that m
y
favourite
part of
Undertow
was your concept and creation of the Alpha Race and culture,
what in to creating
not only the "creature" that the Alphas are but also the culture that they have
?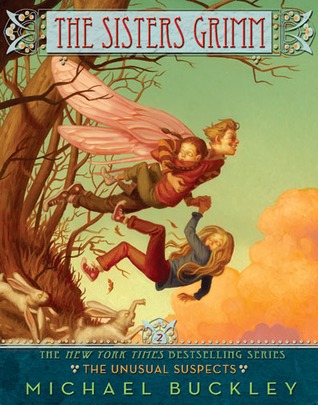 I tried to look at the whole thing the way a marine biologist might. What kind of life does the average fish have? It's hunt or be hunted, survival of the fittest, and there's not a lot of sympathy for the smaller creatures. Everything is food, so if people lived beneath the waves why wouldn't they do the same? I got obsessed with websites featuring pictures and film of deep-sea animals. Then, I tried to melt it all into a society like the Spartans, and native peoples of the Americas; warriors and hunter/gatherers and nomadic tribes.
I wanted them to feel regal even if they looked bizarre.
They needed to not only look odd but have a way of life that was foreign to humanity as well. I needed them to strike terror in humanity, both from what can be seen but also from what we don't understand.
If you could have some of the abilities or interesting adaptations of th
e Alphas which would you choose?
Do you have any information on upcoming works or events that you are able to share?
I'm plotting out the 3rd and final Undertow book right now but if you want something completely different I have a s
tory in the recently released Guys Read: Terrifying Tales. It's the first scary story I have ever tried to write but don't be surprised if it keeps you up at night.
What is one book (other than one of your own) that you think sho
uld be a must read for everyone
?
Oh, The Places You'll Go by Dr. Seuss - for a kids story it's pretty real and sensible. It tells you that life has it's ups and downs and you'll make mistakes but with every step you'll find yourself in places you never expected.
I want to say Thank You once again to Michael for taking the time to participate in my Blogoversary and I ma looking forward to reading the next book in his Alpha series. Michael has very nicely supplied a Giveaway (INT) to go along with his interview, so make sure you enter below :)
a Rafflecopter giveaway